Certified Forensic Accounting & Fraud Detection
One-Year (part-time) Certified Program
EduQual U.K. Issued & Accredited Professional Graduate Diploma (Degree Level 6) Qualification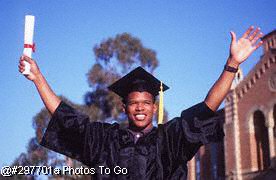 Become a Certified Forensic Accounting Specialist at the International Forensics & Business Institute with this EduQual U.K. Accredited Program!
A UK Accredited Level 6 Degree Level Qualification issued by EduQual- and obtained in one Academic Year!
Get your Forensic Accounting Qualification with an Accredited Program
The US Department of Labor identifies forensic Accounting as one of the hottest fields for the next decade!
US News & World Report designated it as one of the "20 hot job tracks of the future!"
SmartMoney Magazine counted it as one of the ten hottest jobs of the future with a salary potential over US$ 100,000.00!
In today's world if you have to invest in your studies why not study in a field that makes you a professional, provides higher income, is for the future and can make you independent!
Classes for the 2019 Academic Year begin on Thursday 11th April 2019 in Chaguanas. Registration is open !
Course Description

International Forensics & Business Institute presents its long running, highly acclaimed, highly specialised, full forensic training program where graduates are trained to become Certified Forensic Accounting Specialists and Forensic Accountants and obtain the prestigious Certified Forensic Accounting Specialist qualification. Qualifications are U.K. accredited and issued by EduQual U.K a regulated awarding body under globally recognised SQA Accreditation. The program is now accredited as a UK Level 6 Degree level qualification- meaning you get a Degree Level Qualification and obtained in only one year (9 calendar months)! Graduates of this IFBI program still receive full benefits of IFBI memberships in its international bodies of ASTM International, International Association of Accounting Education & Research (IAEER) and the International Association of Crime Analysts (IACA) all of which are included with your qualifications giving your qualifications full global outreach. The syllabus of the program consists of six units:

Forensic Accounting & Fraud Examination

Accounting Fundamentals & Auditing Fundamentals

Investigative Forensic Accounting & Forensic Auditing

Law, Evidence, Expert Testimony and Ethics

Applications to Forensic Accounting

Forensic Accounting Casework Analysis, Report Writing & Case Management


Our Main Course Instructor is Professor Glenn Parmassar who is recognised by the courts as the Caribbean's leading Forensic Expert specialising in the scientific detection of fraud and white collar crime. Professor Parmassar who has over twenty-five years of experience is also a Certified Fraud Examiner with the Association of Certified Fraud Examiners, a long standing member of the Canadian Society of Forensic Science, has trained with and worked with the US Secret Service and FBI and has worked on over 3000 fraud and white collar crime related cases. He has served as a Director and Deputy Director of the Trinidad & Tobago Forensic Science Centre in the Ministry of National Security. The benefit of all this is brought to you our students.

Graduates of this highly sought after program will become trained and certified in forensic accounting and financial fraud detection. You will:

Become a Certified Forensic Accounting Specialist and Forensic Accountant

Become Certified in Forensic Accounting & Fraud Detection by IFBI's Court Qualified Forensic Experts in keeping with the International ASTM standards for forensic training so that our students receive the highest levels of forensic training and your work can be used at the highest levels of court acceptability standards upon graduation!

Obtain the EduQual U.K. accredited Professional Graduate (Degree Level 6) Diploma in Certified Forensic Accounting & Fraud Detection.

Get all of IFBI's international affiliations with ASTM International, IACA, IAAER and other world bodies included with your certification giving your qualification a prestigious global pedigree.

Gain International professional memberships to be able to practice internationally. Successful IFBI graduates become members of the International Association of Crime Analysts, USA.

Be allowed to use the prestigious forensic credential Certified Forensic Accounting Specialist.

Venue & Course Fees

Classes for the 2019 Academic Year begins on Thursday 11th April 2019. Registration closes on Monday 25th March 2018

Classes for the 2019 Academic Year will be held on Thursdays in Chaguanas, Trinidad W.I. Time: 5.15pm to 7.45 pm. Classes begin on Thursday 11th April 2019.

Program Fees : TT$ 6,000.00 per semester (TT$ 18,000.00 for complete program fees for 3 semesters)
Registration Fee: TT$ 900.00 Examination Fee of only US$ 200.00 each for two papers is due in semester 3

Affordable Payment plans are available for those requiring them

Option 1: Students can pay the semester fee of $6,000.00 plus registration of $900.00 to begin and the other semester payments at the start of each new semester.

Option 2: Students can pay half of the semester fee of $3000.00 plus registration of $900.00 to begin, making two smaller payments of $3000.00 at the start and middle of each semester.

IFBI continues to offer the most affordable rates for this high level of forensic training. Similar programs conducted with fully qualified forensic experts in North America & the UK cost over $250,000.00 TT dollars !

Take advantage of this unique opportunity now as you never know when you will be able to obtain this high level of forensic training at this low cost !

Student Eligibility

Students should possess at least 5 CXC subjects or two years working experience or any suitable combination of academic or professional qualifications and working experience.

0

The course is open to all categories of individuals: accounting personnel, accountants, auditors, banking personnel, investigators, executives, managers, supervisors, business owners, company employees, risk assessment and insurance personnel, attorneys, law enforcement and security personnel, ACCA graduates and students, CAPE secondary school students. The program is open to all governmental, statutory and private organisations and private individuals.

0

Anyone who wishes to become trained in this profession, or wishes to add this exciting new field to their career, job, or organization.

Who have attended this highly acclaimed program and here's what they have said:

Since inception

this highly acclaimed IFBI program

has been

totally oversubscribed.

The

program featured prominently in the news and

a

wide range of professionals, individuals, state and private employees, and students from most of the state and private organizations

have

enrolled either on their own initiative or through their organisations.

Some of these

have

included :

Petrotrin, Powergen,

The Fraud Squad

,

T& T Police Service,

Republic Bank,

First Citizens Bank, Royal BankT&T,

TSTT,

WASA, T&T Defense Force,

CL Financial,

Chanka Seeteram & Co.,

Herman Persad & Associates, Price Waterhouse, BP T&T,

Atlantic LNG,

Ministry of Labour,

Customs, Inland Revenue, Ministry of Finance, Ministry of Local Government, Piarco Regional Corporation,Carib Development Co, Innovative Security, International Shipping, Research Associates, Anti-Corruption Unit, Seereeram Bros, National Gas Co., National Petroleum, Vistar Financial Services, Caribbean Microfinance, Caddle & Associates, Siew Chartered Accountants, Bestcrete, Todays Optical, Digicel,

Accountants and Auditors in private practice, Numerous private Individuals, ACCA students and graduates among many others.

Participants comments on the program have been nothing short of outstanding.

Comments have included:

"

The best program I ever enrolled in

"

,

"elated that I was finally able to obtain forensic accounting training

and from forensic experts",

"very exciting and interesting

",

"this unique course has given my career an unbelievable boost"

,

"the forensic training is superb"

,

"my organization has benefited tremendously"

, "very professional and experienced lecturers" "great to get my training from actual practising forensic experts

",

"excellent, comprehensive, valuable"

,

"exceeded my expectations"

,

"elated that I enrolled

",

"a course like this was long overdue"

,

"a great investment to my future"

.

This International Forensics & Business Institute's Certified Forensic Accounting & Fraud Detection Program is the recognised program for forensic accounting training!

To Register

.

1. Complete and submit an Application form. You can fill out Online form below and click submit

2. Make payment of program fees (either full or first or half semester) and registration fees
(Fees can be paid at any branch of Republic Bank Limited to: International Forensics & Business Institute, Account # 740800051802).
3. E-mail, fax or Whats App a photo or copy of your Deposit receipt to us

4. On confirmation of your payment your place in class will be confirmed.

You can register by submitting your Application Online or you can simply phone in the relevant information to us

Registration for 2019 Academic Year is open. Classes begin on Thursday 11th April 2019. Program ends in December 2019. Early registration is recommended

Deadline for registration is Tuesday 9th April 2019

Enroll Today!
Downloadable Program Brochure October Classes
Downloadable Program Brochure March Classes

International Forensics & Business Institute is an EduQial U.K. Accredited Institution
International Forensics & Business Institute is an Accreditation Council of Trinidad & Tobago Registered Institution
IFBI is also a member of ASTM International, the International Association of Crime Analysts (IACA), USA. and the International Association for Accounting Education & Research (IAAER)
Submit Your Certified Forensic Accounting 1 Yr Program Application Online:
Become trained in one of the most exciting, lucrative and rapidly growing professional fields worldwide as International Forensics presents for yet another year this highly acclaimed full forensic training program. It is a great advantage and investment to your future!
Congratulations to all the new Certified Forensic Accounting Specilaists in the Caribbean! IFBI congratultes the graduates of the 2017/18 Class where 100% pass rate was achieved!